La Paz Community Church is an international, interdenominational, evangelical and English speaking community of grace. Our congregation is committed to providing a spiritual and relational home for the international community in La Paz. With a congregation of people from all over the world, we recognize the diverse needs of our international community, and celebrate the diversity that makes us a fascinating and relationally supportive church family.
​
Sunday Worship - 11:00am - In the sanctuary
​
​
Check out our latest sermons below. And for up-to-date information and photos, from the church check out our Facebook page.
​
Rev. John G. Jamieson
Youth Fellowship
At the Church
Ages 12-18
Games, Food, Devotions


Every second Saturday.
Worship service at 11am each Sunday.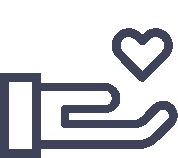 I will praise you, O Lord, among the nations and sing your name.