La Paz Community Church is an international, interdenominational, evangelical and English speaking community of grace. Our congregation is committed to providing a spiritual and relational home for the international community in La Paz. With a congregation of people from all over the world, we recognize the diverse needs of our international community, and celebrate the diversity that makes us a fascinating and relationally supportive church family.
​
Sunday Worship - 11:00am - In the garden
Community Groups (online) - 19:00 Tuesdays, 20:00 Thursdays
​
For up-to-date information, photos, and livestream videos from the church check out our Facebook page.
​
Rev. Mark Hunt, Pastor
Below are some upcoming events for our church. Come and check them out!
​
We will continue our ministry ONLINE so if you are unable to come in person you can join us on our Sunday LIVESTREAM at 11:00am on our Facebook Page
LPCC - La Paz Community Church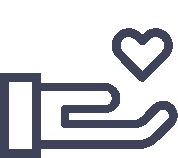 I will praise you, O Lord, among the nations and sing your name.